Experience the Power of Craft Portal
The Data-Driven Distributor Ordering Platform for Craft Beverage Suppliers
Unlock the full potential of your distributor relationships, streamline your operations, and drive sales with Craft Portal's feature-rich platform tailored for craft beverage suppliers.
The Ordering Platform that Grows Your Business
As a craft beverage supplier, you understand the importance of strong relationships with your distributors. These partnerships are crucial for your business, but managing orders, inventory, and communication can be time-consuming and challenging.
That's where Craft Portal comes in. Designed specifically for the craft beverage industry, our platform helps you deliver the right product at the right time, improve efficiency, and drive more sales.
Key Benefits for Suppliers
Craft Portal offers a range of powerful tools and features designed to help you get the most out of your partnerships with distributors:
Streamlined Ordering Process: Our secure online ordering platform simplifies the ordering process for your distributors, making it easy to manage inventory, plan production, and maximize sales opportunities.
Projected Inventory Management: Stay on top of your stock levels with our intuitive inventory management tools. Manage core, seasonal, and experimental products with ease, ensuring you never miss an opportunity to meet your distributors' needs.
Enhanced Collaboration: Craft Portal's forecasting tool helps you better understand demand and gives your distributors confidence in your ability to meet their market needs. Work closely with your partners to ensure a seamless supply chain and satisfied customers.
Improved Efficiency: Our supply chain dashboard consolidates critical information, including exportable sales reports that can be integrated with most ERP systems. Save time and effort by streamlining your logistics, sales, and operations processes.
Customizable Platform: Craft Portal can be tailored to fit your unique business needs, ensuring you get the most out of your investment. Choose from a range of optional services and integrations to create the perfect solution for your craft beverage business.
Comprehensive Reporting and Analytics: Gain valuable insights into your business performance with our advanced reporting and analytics tools. Make data-driven decisions to optimize your inventory management, pricing strategies, and new product development.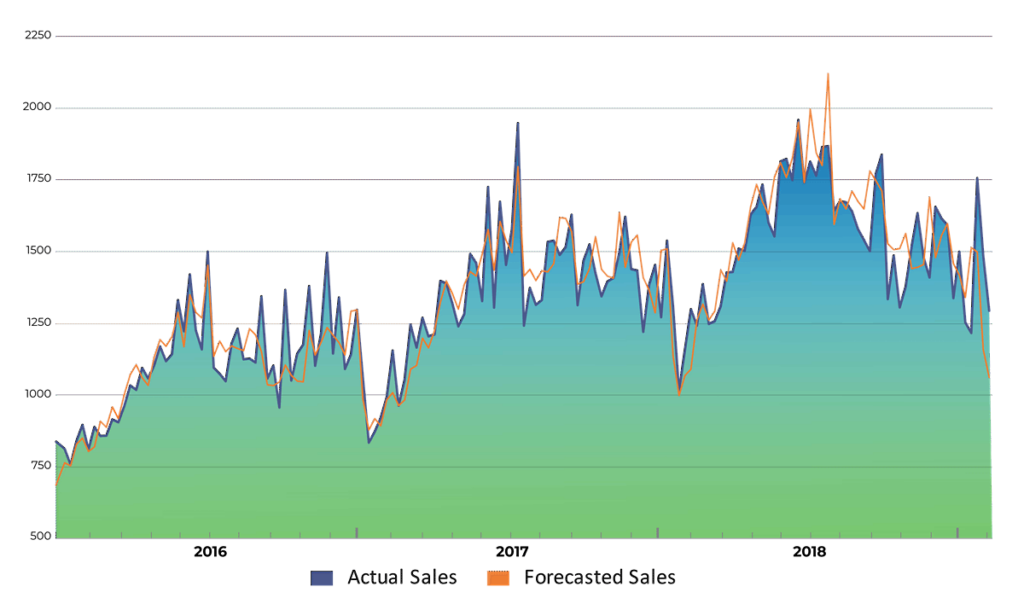 Why Distributors Love Craft Portal
Craft Portal is already trusted by over 1500 distributors across the United States, and here's why:
Easy-to-Use Interface: Our distributor ordering dashboard is designed to be user-friendly and efficient, helping your distributors place and manage orders with ease.
Transparent Order Data: With access to your distributors' inventory levels and seamless data sharing, Craft Portal helps suppliers and distributors better manage their operations, minimize stockouts, and optimize order fulfillment.
Order Notifications: Craft Portal's automated email notifications drive engagement and ensure your distributors stay up-to-date with order details.
Shared Success: Our platform encourages collaboration and communication between suppliers and distributors, leading to better results for both parties.
Time Savings: Distributors who use Craft Portal have reported significant time savings, allowing them to focus on sales goals without stressing their teams or departments.
Enhanced Visibility: Craft Portal hosts multiple suppliers on its platform, ensuring daily or weekly views by your distributors, further driving engagement and reducing out-of-stock situations.
The Collective Value for Your Business Partnership
By adopting Craft Portal as your distributor ordering solution, you're investing in the long-term success of your business and your relationships with your distributors. Our platform offers:
Improved Communication: Enhance communication with your distributors through shared forecasting, inventory management, and ordering tools.
Increased Trust: Demonstrate your commitment to your distributors' success by adopting a platform that supports their needs and streamlines their operations.
Growth Opportunities: As you improve efficiency and collaboration with your distributors, you'll be better positioned to capitalize on new opportunities and grow your business.
Industry Networking: Craft Portal's platform connects you with a wide network of craft beverage suppliers and distributors, enabling you to learn from industry peers, share best practices, and explore potential partnerships or collaborations.
Scalability and Customization: As your business grows and evolves, Craft Portal ensures that its platform remains relevant by offering customization options and scalable solutions that adapt to your changing needs. This may include tiered pricing plans, add-on modules, or the ability to develop custom features.
Exceptional Customer Support and Training: Craft Portal is committed to providing comprehensive training materials, webinars, and responsive customer support, ensuring that your team can quickly and effectively adopt the system, leading to higher satisfaction and long-term success.
Seamless Integration with Third-Party Tools: Enhance your workflow and improve overall efficiency by integrating Craft Portal with other software tools commonly used in the industry, such as CRM, accounting software, or marketing platforms.
Collaborative Tools for Better Teamwork: Introduce collaboration tools within the platform that help suppliers and distributors work more closely together. This may include shared calendars, task management features, or real-time chat options, allowing users to communicate and coordinate their efforts more effectively.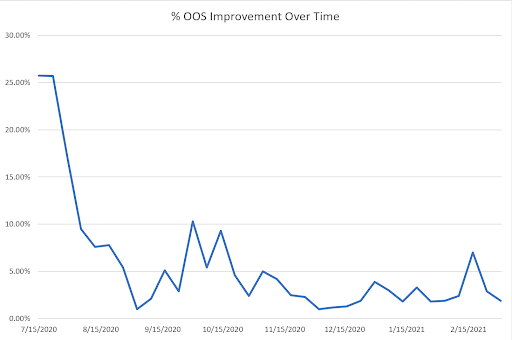 Commitment to Continuous Improvement
Craft Portal is dedicated to staying at the forefront of the craft beverage industry, continuously evolving our platform to meet the needs of our users:
Regular Feature Updates: We're committed to refining and expanding our platform based on user feedback, industry trends, and technological advancements.
Dedicated Support Team: Our team of experts is always on hand to address any questions, concerns, or issues you may have, ensuring your success with Craft Portal.
Ongoing Education and Training: We provide a wealth of resources, including webinars, training materials, and industry insights, to help you stay informed and make the most of Craft Portal's powerful features.
Join the Craft Portal
Ready to transform your distributor relationships and unlock the full potential of your craft beverage business? Schedule a demo of Craft Portal today and discover the difference our comprehensive platform can make for your success.
What Our Clients Have to Say
Hear from our satisfied customers who have experienced the benefits of Craft Portal firsthand:

Craft Portal and QuickBooks is an extremely easy way to process invoices, add items, and change item codes. Whenever we have new items or pricing changes, it takes just a minute to update things on the QuickBooks side. 10/10 would recommend! From a production standpoint, as a regional brewery with a small taproom, Orchestrated Beer did not work for us. Craft Portal was and still is able to adapt to the way we run the production brewery."

– Masson Hart, Director of Beer Sales, GoodLife Brewing Company
– Tyler West, Head Brewer, GoodLife Brewing Company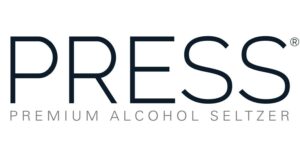 Craft Portal has streamlined daily practices for me and my team. There are parts of my role that have completely evolved due to efficiencies created by Craft Portal. I now spend more time on adding value to our business and customers."

– Mikey Schindler, PRESS Premium Alcohol Seltzer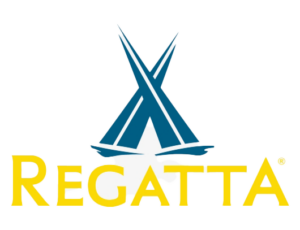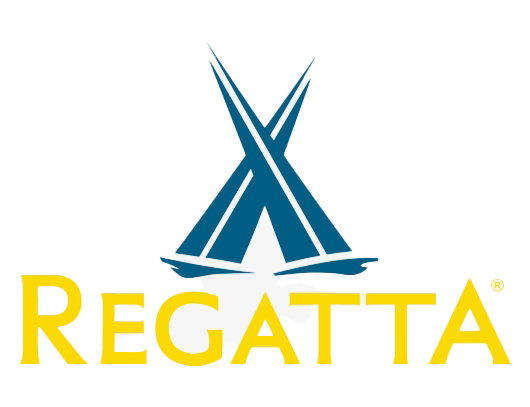 Max is very on-top of his inventory & go-rates; one of the best! This brand is also very seasonal, (warmer months pick-up). We find that Max's forecasts are solid…"

– Portfolio Manager at RNDC, about Craft Portal client Regatta Craft Mixers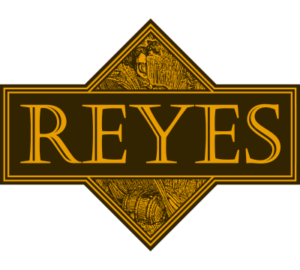 "Embracing Craft Portal has been a game-changer for Reyes Beverage Group's purchasing and planning processes. Our planners love it. It eliminates the manual entry, it reduces email traffic ,ensures our planning system is up to date and improves data quality. This technology/platform is going to support Reyes and suppliers growth in an efficient manner. As Reyes organization, We couldn't be happier with the results and encourage our supplier partners to make the switch and grow together!"

– Azadeh Ebrahimi, Demand Planning & Purchasing Manager, Reyes Beverage Group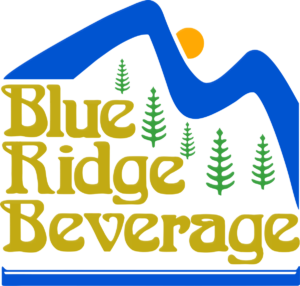 "Integrating Order Stream and Craft Portal has been a game-changer for our craft suppliers. The process is simple, and the support teams are highly responsive. We've seen improved day-to-day operations, enhanced transparency, and stronger supplier relationships. I highly recommend it!"

– Peter Sweeney, Corporate Purchasing Specialist, Blue Ridge Beverage Company, Inc.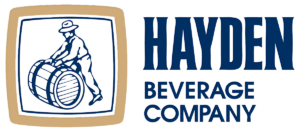 Craft Portal saves me tons of time working with my suppliers. The key is its connection to my system and that saves me from having to hand enter orders twice! I love it!"

– Brandon Elliott, Supply Chain Specialist, Hayden Beverage
Seamless Integration with Distributor and Supplier Software Systems
Craft Portal understands the importance of seamless integration with the software systems used by both distributors and suppliers. By offering compatibility with a wide range of Brewery Management Systems, manufacturing ERP systems, and accounting platforms, Craft Portal ensures a smooth and hassle-free experience for all parties involved.
Distributor Integration:
Craft Portal has been successfully integrated into various distributor software systems, streamlining order management, inventory tracking, and data sharing between distributors and suppliers. This seamless integration allows distributors to maximize the benefits of Craft Portal without having to overhaul their existing systems or invest in costly custom solutions.
Supplier Integration:
Craft Portal is designed to work with many Brewery Management Systems, including Beer30, Ohanafy, and Oracle NetSuite.
In addition to these industry-specific solutions, Craft Portal also integrates with leading manufacturing ERP systems like NetSuite, SAP, and the Microsoft suite of ERPs.
This compatibility ensures that you can easily connect your existing systems to Craft Portal and enjoy the platform's full range of features and benefits.
Take a look at our current integration partners.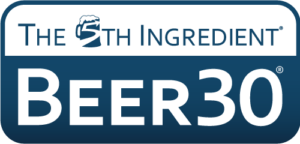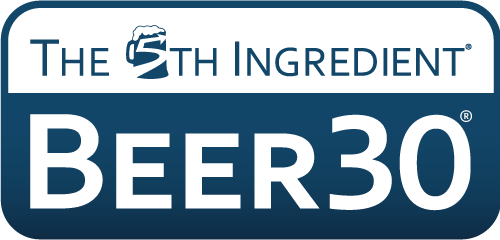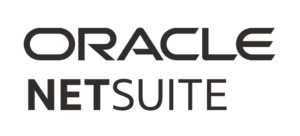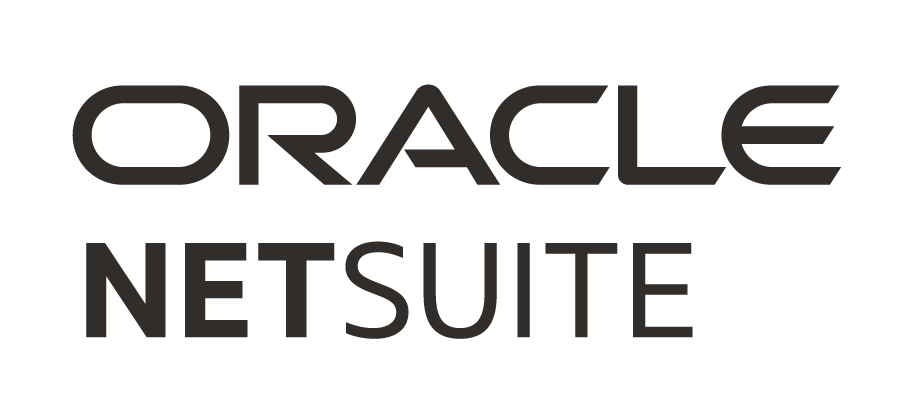 QuickBooks Online Integration:

For suppliers using QuickBooks Online as your primary accounting platform, Craft Portal offers seamless integration, ensuring that financial data is synchronized and up-to-date. This connectivity allows you to efficiently manage your orders, inventory, and financials, all within a single platform.
Craft Portal's commitment to seamless integration with distributor and supplier software systems ensures that all parties can enjoy the platform's benefits without disrupting their existing processes or investing in costly custom solutions.
Frequently Asked Questions
Is Craft Portal suitable for craft beverage suppliers of all sizes?
Yes, Craft Portal is designed to accommodate businesses of all sizes, from small, local suppliers to large, established brands. Our scalable platform and customizable options ensure that we can meet the unique needs of your business.
Can Craft Portal integrate with my existing software tools?
Craft Portal is designed to integrate with a variety of popular ERP and Brewery management systems that brewers use. Our team will work with you to ensure seamless integration and maximum efficiency.
Check out more about Craft Portal integrations with your existing software tools
Integrations | The Craft Portal
What kind of support does Craft Portal provide?
Our dedicated support team is available to assist you with any questions or concerns you may have. We offer a variety of resources, including training materials, webinars, and industry insights, to help you make the most of our platform.
Is Craft Portal secure and compliant with industry regulations?
Craft Portal takes security and compliance very seriously. Our platform is built with best-in-class security measures, ensuring that your data is protected at all times. We also stay up-to-date with industry regulations and standards to ensure compliance.
How does Craft Portal help me stay competitive in the craft beverage market?
Craft Portal equips you with the tools and insights needed to stay ahead of the competition. Our platform streamlines your operations, enhances collaboration with distributors, and provides valuable analytics to inform your business strategy, helping you maintain a competitive edge in the market.
Get Started with Craft Portal Today
It's time to take your craft beverage business to new heights with Craft Portal. Experience the benefits of our comprehensive platform and unlock the full potential of your distributor relationships. Schedule a demo today to see how Craft Portal can revolutionize your craft beverage business.
Discover the impact Craft Portal has had on real craft beverage businesses like yours:
Case Study 1: Streamlined Ordering and Increased Sales
A regional craft brewery struggled with managing orders from multiple distributors, leading to delays and lost sales opportunities. After adopting Craft Portal, they streamlined their ordering process, improved inventory management, and increased sales by 20% within the first year.
Case Study Link – USING THE CRAFT PORTAL TO INCREASE SALES BY $827,000
Case Study 2: Enhanced Collaboration and With Your Data
Craft Portal by GP Analytics offers suppliers numerous benefits by streamlining brewery-distributor workflows. By providing access to distributor inventory projections and order management, it creates a seamless ordering and forecasting process. The forecasting capabilities within Craft Portal help brewers improve sales and maintain a balanced supply and demand. Additionally, the platform eliminates time-consuming manual data manipulation and double-entry, making it an efficient and effective solution for managing inventory and orders.
Craft Portal plays a crucial role in balancing supply and demand daily for Nathalie Carisey, Director of Supply Chain.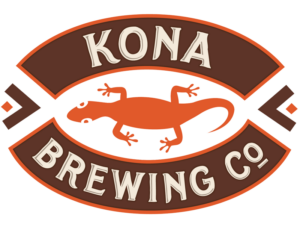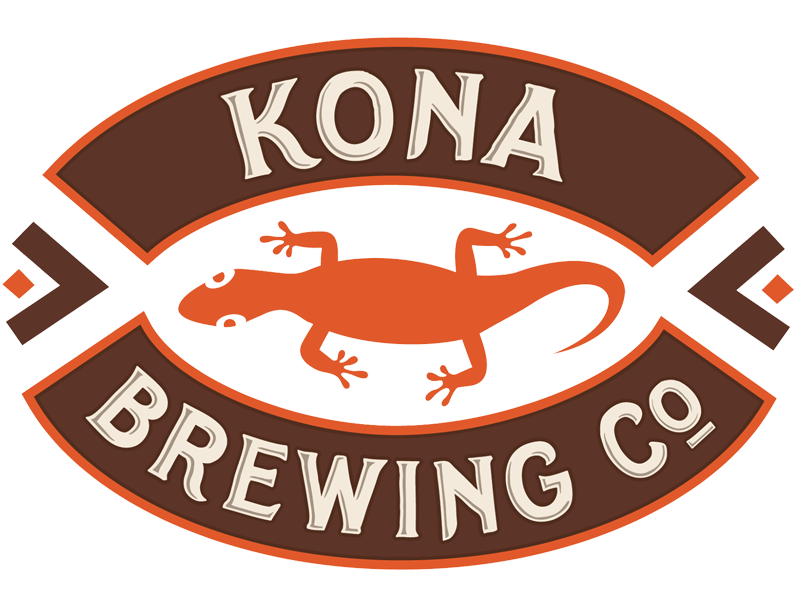 It provides valuable forecasts and sales order data, contributing to the overall efficiency of operations. The integration of VIP data into Craft Portal has significantly simplified the process of managing demand and supply. As a result, building and executing a master production schedule becomes more streamlined, reducing manual data handling and enhancing the effectiveness of daily tasks.

– Nathalie Carisey, Director of Supply Chain

Partner with Craft Portal and Elevate Your Craft Beverage Business
By choosing Craft Portal as your distributor ordering platform, you're not just investing in a powerful software solution – you're joining a community of craft beverage suppliers and distributors committed to mutual success.
We believe in fostering strong relationships, sharing knowledge, and supporting one another in our pursuit of growth and excellence.
When you partner with Craft Portal, you'll gain access to:
Exclusive webinars, connecting you with industry leaders and experts.
Ongoing platform enhancements and updates, ensuring you stay ahead of industry trends and developments.
A dedicated support team, always available to assist you and consult with you on how to make better supply chain decisions.
The Craft Portal Commitment
At Craft Portal, we understand the passion, hard work, and dedication that go into crafting exceptional beverages. That's why we're committed to providing a platform that enables your business to thrive.
Our mission is to empower craft beverage suppliers and distributors with the tools, resources, and support needed to achieve their goals and fuel their passion.
When you choose Craft Portal, you're choosing a partner that shares your values and vision for success. We are dedicated to:
Continuously improving our platform based on user feedback and industry insights.
Providing exceptional customer support and training to ensure your success.
Staying current with industry trends, regulations, and best practices.
Nurturing a community of craft beverage professionals who support and learn from one another.
Join the Craft Portal Network Today
Your craft beverage business deserves a partner that understands your needs and shares your commitment to excellence. Craft Portal is that partner. Our comprehensive platform, tailored for the craft beverage industry, provides the tools and support you need to succeed.
Experience the transformative power of a platform designed with your success in mind. Schedule a demo and start your journey toward a more efficient, collaborative, and prosperous future in the craft beverage industry.